Omni Bedford Springs Resort & Spa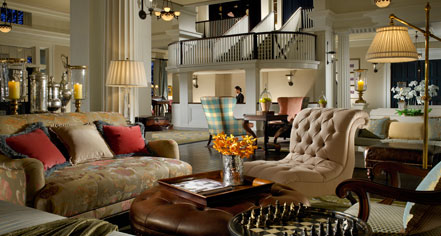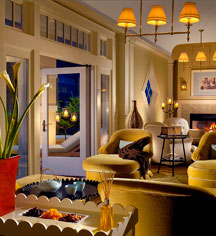 History
Native Americans first used the mineral springs for their curative properties, and in the late 1700's they shared the powers of the springs with a doctor named John Anderson. In 1796, Dr. Anderson purchased 2,200-acres on which the resort now stands. He built a home on the property and as word spread of these unique waters, visitors arrived from around the globe to experience them. He housed the guests in tents and offered custom prescriptions for guests based upon their needs. As his "cures" grew in popularity, Dr. Anderson decided to build a hotel.
The Stone Inn was built in 1806 from stone quarried atop the mountain located adjacent to The Springs, and carried down the mountain by oxen. Early guests arrived by train in Cumberland, and then made a 21-mile trip through the Cumberland Valley to Bedford Springs. Despite the rugged journey, a wealthy clientele flocked to the resort.
Bedford Springs became home to one of the first golf courses in America, originally designed by Spencer Oldham. The course would later be redesigned by A.W. Tillinghast, and then by the renowned Donald Ross. In 1905, the resort became the home of one of the nation's first indoor pools which was directly fed by the hotel's spring waters. In 1984, the resort was designated a National Historic Landmark but closed its doors two years later. An ambitious renovation began in 2004 culminating in the resort's reopening in the summer of 2007.

Omni Bedford Springs Resort & Spa, a member of Historic Hotels of America since 2008, dates back to 1806.